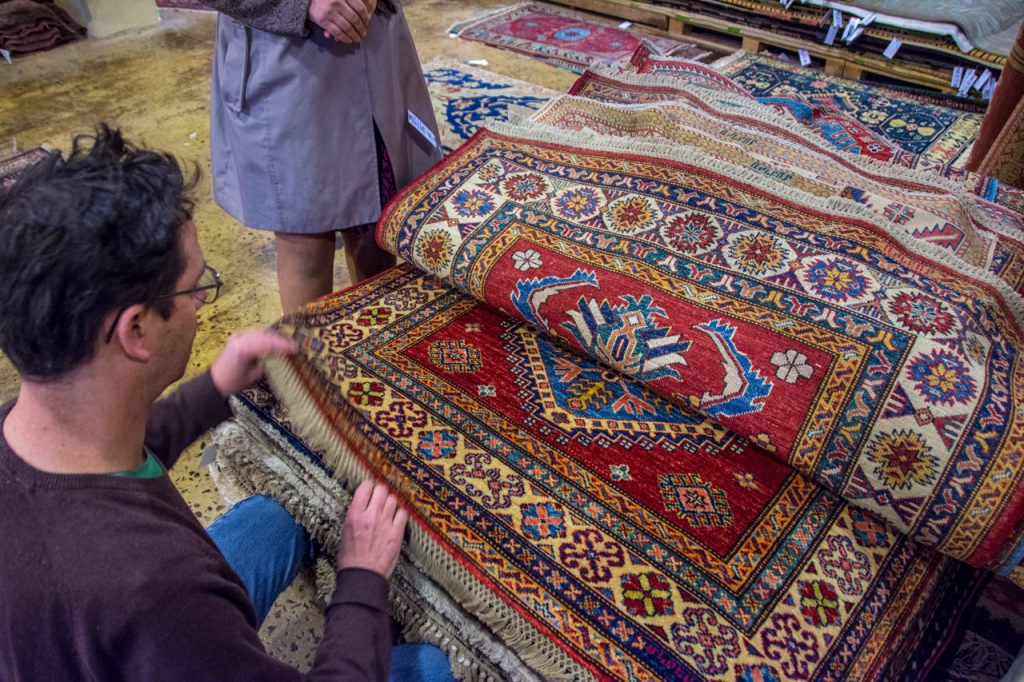 When it comes to interior decor, a soft carpet is a sure way to add some opulence to a room. Creating warmth under your feet, reducing allergens in the air and even softening the acoustics.
With an almost unimaginable array of shapes, sizes, designs, and materials, it's possible to find the perfect carpet no matter your preferences or the style of your home. From traditional Axminster Carpets to Tufted weave, a reputable online seller or retail store will be able to offer plenty of designs to choose from.
Restoring a house or redecorating a property can be a daunting (not to mention expensive) task. That's why it's essential you take the time to make the right decision when it comes to which carpet to buy:
Factors to consider when choosing carpet
Your life within the home dictates how dirty the carpet will become and how much time you can devote to cleaning and maintaining your carpet. Do you have kids or a pet? If the answer is yes, then without a doubt your carpet will become the victim of accidental spillages and dirt – often that no-one can explain!
In this situation it may be wise to pick a design that is made from easy to clean fabric, or perhaps choose a dark colour or 'busy' pattern will effectively camouflage stubborn stains. If you're particularly concerned about permanent stains creating an eyesore, consider choosing carpet tile instead of carpet roll. This will mean individual tiles can be replaced comparatively cheaply.
If your household contains a large number of people, or you entertain regularly, it's important to think about carpet padding. Choose better quality, denser padding for those areas that will see high traffic such as stairs and hallways. And where budget allows why not invest in a stain-resistant carpet? That way there's no need to panic when those little accidents do occur.
Many high-quality rugs are made from wool, which are more expensive that comparable synthetics. But the benefits in terms of long-term value and useable lifespan are clear. If you're keen to choose a carpet with high wool content but want to minimise the cost, choose a ready to go carpet in a standard design that is pre-woven. Bespoke designs, created to your own specification, will always be more expensive.
And look out for Clearance sections in shops and online. If your room is a relatively modest size, you might well find an offcut or end of line carpet that is perfect for what you need. And as an added bonus many carpet retailers offer deals on installation when you're purchasing a carpet through them.
With a bit of time and effort you should be able to find something that's just right to suit your room and budget. And always remember, when it comes to carpet, higher cost does not automatically mean better quality.
These days there is a huge choice when it comes to carpet retailers. You could purchase from flooring contractors, furniture retail shops, or even large department stores if you want to see carpets and samples in situ. Or if you prefer to send off for samples and try them out before ordering from the comfort of home you can now do that too. Many specialist carpet manufacturers like UK-based Wilton Carpets and have chosen to take their product and design services online, allowing you to enjoy high quality carpet conveniently delivered to your doorstep, without having to venture out.
Before you pick a carpet provider, carry out extensive research, and know your options. Compare several service providers against each other to determine which one of best suited to your needs. Why not ask friends and family for referral? Chances are one of them has had a recent carpet-buying experience and can provide valuable insights.
One final thought
While it can be tempting to choose a new carpet based on price, this doesn't usually add up to the best decision over the longer term. A carpet is an investment, something you'll live with and enjoy every single day. And not only is it about look and feel, high-quality wool styles like Axminster carpets come with the added benefits that they're dirt repellent, flame retardant and even able to improve the indoor environment by reducing allergens and acting as a natural de-humidifier.
Fail to do your research and your new carpet may turn out to be less of a good buy, suffering rapid wear and tear, fading colours and visible stains that are difficult to remove.