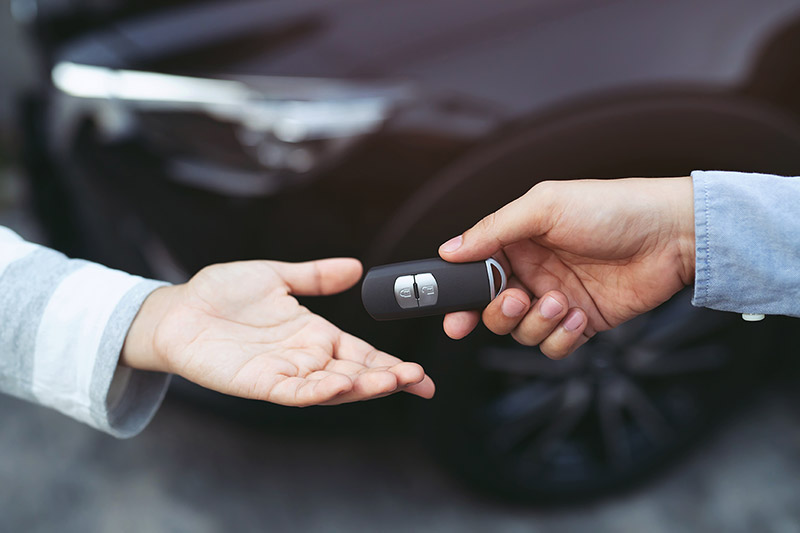 It can be hard to tell if you will be accepted for a car loan or not and there are many factors which can affect your chances of being approved. If you have bad credit then you may of already been refused car finance in the past but there are many bad credit car finance specialists who take other factors into consideration to get you approved such as affordability and personal circumstances.
Check your credit file
Your credit score plays a big part in the approval process. The first thing you should do is check your credit file to see what your credit score is like. If you've applied for bad credit car finance then you will probably already know your score is less than perfect. If you've never taken out any credit in the past then you may assume you already have good credit, however your credit score is based on your past so if you've never had any credit then it can be hard to predict what type of lender you are.
Meet car finance criteria
Each car finance provider has different criteria to get approved however, if you meet the below criteria, you can be approved for a car loan.
Are able to prove your affordability
Are 18 years or older
Have lived in the UK for 3+ years
Hold a full UK driving licence
Are free from bankruptcy
Save up for a deposit
Having a deposit for a car loan can increase your chances of being approved. Lenders tend to favour applicants who have a deposit because they are less likely to miss payments and putting a deposit down reduces the amount you need to borrow from the lender. This can also reduce your monthly payments and the amount of interest you pay.
Do your research
There are many car finance providers on the market and there are also different types of car financing. To make sure you get the deal that's right for you, it's important to do your research first. The three main finance options which are the most popular in the UK are Hire Purchase, Personal Contract Purchase and a personal loan option. Each finance deal is similar and requires the applicant to borrow a set amount of money and pay it back each month with interest.
Stick to soft search applications only
Too many finance applications in a short amount of time can damage your credit score. A hard search is when a lender checks your credit file and it is recorded. Multiple hard searches can indicate to lenders that you are desperate for credit. If you are shopping around for the best deal, its best to stick to soft search applications which aren't recorded on your credit file.
Increase your credit score before you start applying
There are many ways in which you can increase your credit score easily. Its recommended that you put yourself in the best position possible when applying to increase your chances of getting approved.
Register on the electoral roll
Potential lenders can use the electoral roll to verify that you are who you say you are and prevent any fraudulent applications. You can register on the electoral roll for free online.
Close any unused accounts
Lenders can also use your credit file to see the active credit accounts that you have. If you have many open accounts with credit available to you, lenders may think you have too much available credit already.
Consider a credit building card
If you've never had credit in the past, a credit building car can be a great idea. Just making a few small purchases each month then paying them off on time and in full can increase your credit score.
Fix any mistakes on your credit file
When you check your credit file you should make sure everything is up to date and accurate. Even having the wrong current address can bring your score down. If you see anything that needs fixing, you can contact your credit referencing agency.