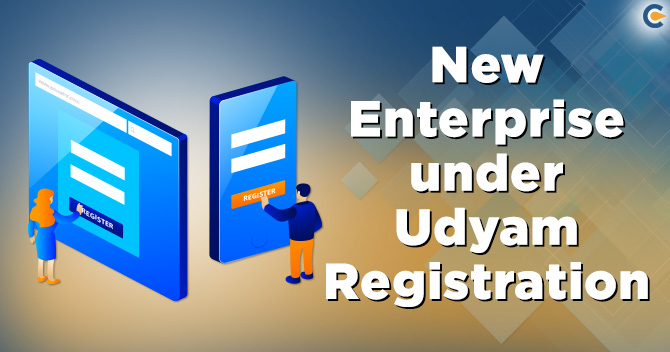 After receiving the recommendations of the Advisory Committee for MSME Udyam Registration the central Government comes up with:
The government introduced some specific criteria for classifying the enterprises as micro, small and medium enterprises.
Also notified about the form and the process of filing the memorandum (Udyam Registration), w.e.f 1st day of July 2020.
Let us understand the in detailed process of Udyam Registration
MSME Udyam Registration Process
Furnish Udyam Registration Online

On the basis of Self declaration.
No need to upload documents, certificates, papers and proof.

After successful Registration, Udyam Registration Number (URN) will be allotted.
Udyam Registration certificate (E-Certificate) will be provided on completion.
Udyam Registration Registration Process:
For proper registration, fill the  at Udyam Registration Portal
Application Without any fee.
Mandatory Aadhar of:

Proprietor
Partnership – Managing Partner
HUF- Karta
Company/LLP/Co-op Society/Society/Trust – Authorised Signatory and GST & PAN of the organization

Only 1 application – On which all activities of manufacturing or even services will be included
The registration process for Existing Enterprises:
All existing registered under:

EM – Part II OR (Entrepreneurs Memorandum)
UAM (Udyog Aadhar Memorandum Portal)
Again register on Udyam Registration Portal w.e.f  01/07/20

All enterprise registered till 30/06/2020 will be classified again
An existing enterprise registered up to 30/03/2020 – valid till 31/03/2021
This is all about the basics of Udyam Registration. Once your MSME is registered under udyam you would need business software to manage daily business transactions. EZO is an all purpose Billing App as well as a business app that helps in Billing, Inventory management, Banking, Invoicing and much more.