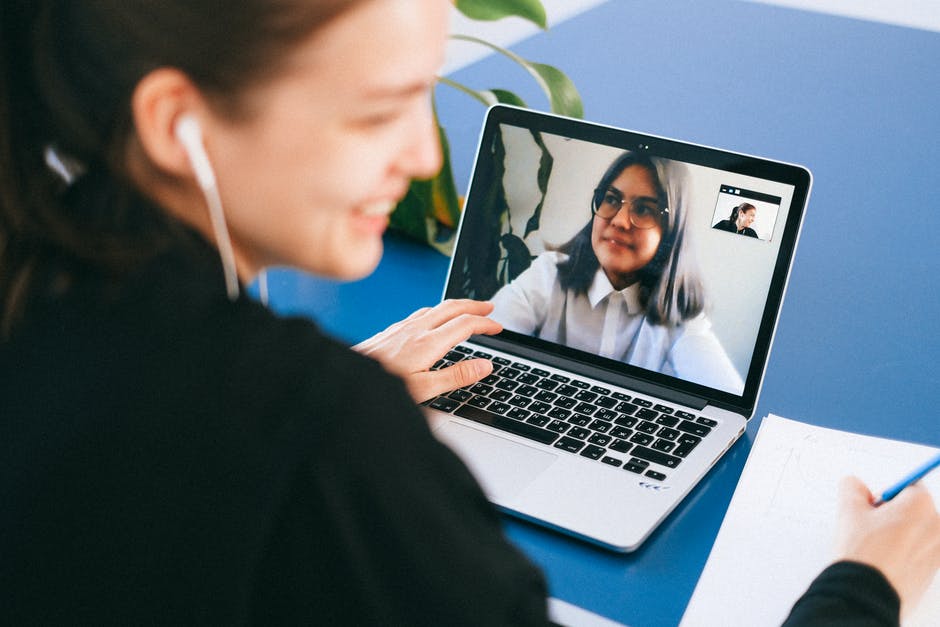 Are you dreaming of a job where you can work from home—and help others along the way?
If you want to work in the medical field, you may assume that you need to commute to an office each day. However, technology is changing rapidly, and there are now more remote healthcare jobs than ever before.
Work from home healthcare jobs give you freedom, flexibility, and more time at home with loved ones. Plus, many are high-paying and rewarding.
If you're ready to enjoy a medical career from home, keep reading to find the top seven healthcare jobs that allow you to work from home.
Medical Coding and Billing
The medical system is complex, so doctors need accurate billing systems to ensure everything is coded and billed correctly.
By working in medical coding and billing, you'll help manage health insurance claims, billing, and payments. You'll send invoices on behalf of the medical practice, with each treatment or service listed with the correct billing code.
You can do this from home, and it can be an exciting job for those who have an eye for detail and love helping others.
To work in billing and coding, you'll need the appropriate qualifications from an accredited facility like the UMA School.
Transcriptionist
Medical transcriptionists work to transcribe verbal recordings from a doctor or specialist into written reports. This information is important for record-keeping and insurance claims, so it needs to be accurate.
Transcriptionists must be detailed, accurate, reliable, and have strong writing skills. They are rewarded with flexible hours and generous pay.
While some medical transcribing jobs have been lost to transcribing software, the field continues to be in demand.
Telehealth Physician
If you're a qualified doctor, you may be able to work from home, at least part of the time, thanks to telehealth. Telehealth is the practice of using technology to see patients remotely, with many health clinics offering video or telephone consultations.
Telehealth is an important way to reach patients in remote areas or help patients who aren't able to travel out to visit a doctor.
The field of telehealth is projected to experience massive growth, so now is the perfect time to enter the industry.
Nurse Education
If you have experience in nursing management or education, then you may be able to find work from home doing online education.
Health professionals need to keep up their skills with yearly continuing education classes and workshops, ensuring they are aware of latest trends and medical knowledge. To do this, they need to take a set amount of professional education hours per year, as a requirement for their role.
Many nurses are doing their hours online, via workshops or classes. It's more convenient than a face-to-face workshop, as they can log-in from anywhere.
By working in online education, you can facilitate training and workshops from the comfort of your own home.
Pharmacy Technician
It can be surprising to some, but pharmacies are increasingly moving into the online space. Customers can place orders online, which are then reviewed and approved by a medical professional before approval.
As an online pharmacist or pharmacy technician, you'll process online orders for medication, verify dosages with doctors, and liaise with insurance companies to handle billing.
It's a varied and exciting role that can all be done from home, wherever you are!
Medical Recruitment
The medical field is projected to continue to grow in coming years, thanks to our large aging population. This means medical recruitment will be more important than ever, as recruiters work to find and hire the right people for vacant roles.
If you enjoy working with people and have some experience with HR or recruitment, then you may want to enter the field of medical recruitment.
In this role, you'll connect with people online, conduct phone and video interviews, and recommend candidates for job openings you're looking to fill.
Medical recruitment can pay very well, and large bonuses are often paid when placing high-paying roles.
Phone Nurse
If your expertise is in nursing, there are an increasingly large number of nursing roles where you can work from home.
Some offices or clinics will have an after-hours nurse hotline, where patients can call the clinic when it's closed to get help. In this role, you'll use your nursing expertise to listen to patients and give them medical advice, based on what they've told you.
Or, larger clinics or facilities may have a triage system, where calls from the most urgent patients are handled first. If you're working as a triage nurse, you'll need to make key decisions to prioritize patient calls, making sure the most pressing issues are handled first.
Telephone or telehealth nursing requires patience, expert nursing knowledge, and the ability to make quick decisions to help patients. One advantage is that nursing support is needed 24 hours a day, so it can be a good career for someone looking for evening or weekend work.
Which of These Work from Home Healthcare Jobs Are Right for You?
Are you ready to enjoy a job that lets you work remotely or from your own home? If so, consider some of these work from home healthcare jobs.
They offer a generous salary, flexible working hours, and the reward of helping patients, all from the convenience of your own home office.
If you're ready to make a career change, start by learning more about the educational requirements for your dream career. Then, find a course to sign up for that will help you meet your goals.
Get started today and you're on your way to a successful medical career!
Did you find this article helpful? If so, please read on for more informative content.