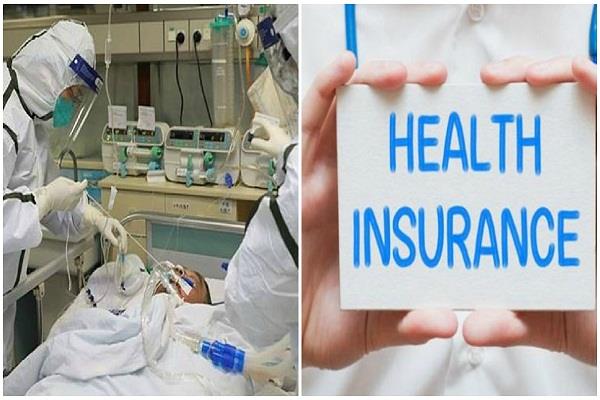 With coronavirus turning into a huge monster eating up the entire world, it is needless to describe why a health insurance cover for this viral disease is so important.
To date, nearly 14,84,811 confirmed corona cases have been reported on a worldwide scale and the figure is only rising at an alarming rate. So, our first responsibility in this pandemic situation is to protect ourselves and our families with an insurance cover that provides quality medical care and hospitalization based treatment for Covid-19.
Here, in this article, we will explore everything related to health insurance coverage for corona disease. So, let's get started.
Sad but true – financial problems are likely to surround the entire world as corona calls for a medical emergency. Therefore, having a helping hand by your side (in the form of coronavirus insurance cover), is highly essential.
The good news is that the treatment cover for this contagious viral disease is possible in the existing insurance plans as well.So, if you already had your health insured, you can be rest assured that a protective cover for corona will also be included in the same.
Making Claim on Covid-19 Insurance Cover
Medical expenses arising out of covid-19 treatment are included in coronavirus healthy insurance cover. If found corona positive, one can make a claim on the policy in two ways –
Cashless treatment: In this case, it is the insurer who settles down all the medical expenses with the hospital.
Reimbursement: In this case, the hospital bills and other expenses are first paid by the policyholder and then reimbursed by submitting documents (as a proof), like bills, reports, etc.
This clearly explains why it is pivotal to check outand buy health insurance plans to combat the deadly viral infection. In addition to getting insured, make sure you follow hygienic habits, like washing hands at regular intervals, at home.
FAQs
To better understand your insurance policy, the following questions may help.
Q.1. Are Medical Expenses Related To Covid-19 Included In The Policy?
Ans. Yes, as stated above, the medical expenses are included in the policy, no matter,you purchase a new policy or already have a health protective cover.
Q.2. Is There Any Waiting Period For Corona?
Since this viral infection is considered as a medical emergency, there is no waiting period for this disease.
Q.3. Can I Buy Insurance Plan For Covid-19 Online?
Ans. Yes, ofcouse. As in the current phase of lockdown, you cannot step out of your home, it is better and highly recommended to buy and consult for corona insurance plan online.
Q4. Is The Facility For Reimbursement And Cashless Treatment Available For Covid-19 Also?
Ans. Yes. The insurance facilities work in the same manner as in the past. Protection cover for Covid-19 is just an addition for the benefit of the policyholder.
Q.5. What Is Covered Or Not Covered In The Insurance Plan?
Ans. Typically, hospital-based expenses, in-patient care, quarantine period at a facility registered with the insurance provider, and ICU Charges are covered in the insurance plan. Quarantine at any non-recognized facility or at home is not covered in the corona insurance cover.
For detailed information, contact your insurance provider via call or email. Get complete knowledge and choose the right coverage plan. Stay safe, stay home and stay insured!