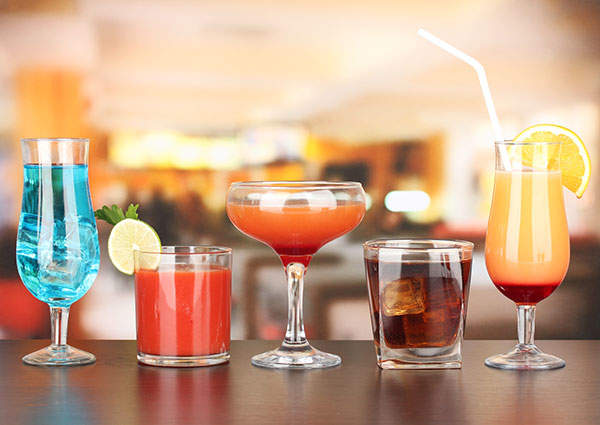 Many people prefer to use alcohol to take some stress off their shoulders. However, beating the heat with vodka is not exactly the best idea. The summer season is here, and scorching heat is on the rise, and people want a beverage that cools them down. What's better than a chilled drink on a hot summer afternoon? Non-alcoholic drinks make an excellent drink for summer. The plus point of non-alcoholic beverages is that they taste well, are healthy, save you from hangovers, and don't smell. If you're someone who wants to control their drinking habit or only staying sober for some time, these drinks have got your back. Skip the spiked drinks this summer and enjoy the best non-alcoholic beverage!
Top 8 Non-Alcoholic Drinks to Try Out This Summer
While there are many summer drinks available in the market, non-alcoholic beverages are the best. We have created a list of the top 8 beverages you should not miss out this summer season. Choose the best non-alcoholic beverage according to your flavor and have all the summer fun.
Citrus Peach Cooler
If you want to give alcoholic drinks a break and enjoy the taste and freshness of natural fruits, this drink is the best for you. Seasonal fruits are the best ingredient for citrus punches and look super exotic. The next time you plan a summer hangout or pool party with your friends to beat the heat, don't forget to prepare these delicious and soul-refreshing coolers. These coolers are usually made up of peaches and other citrus fruits, including grapefruit, lemons, pomelo, and blood oranges. The tangy and vitamin C rich citrus punch is bound to make your taste buds fall in love.
Home-Made Cordial
The easiest way to satisfy your thirst this summer is to prepare a home-made cordial after a hot stressful day or coming back from the gym. A batch of home-made fruit cordial should save you from the harsh and dry weeks ahead. Using seasonal fruits is the key. Seasonal fruits are the best as they have everything essential your body needs during that particular time. To add some flavor, add some sugar and water and give it a mix.  
Mojito Mock Tail
Alcohol is considered a festive drink and used in plenty of celebrations. Most people believe that there is nothing better than a nice glass of chilled cocktail. However, once you try making a mojito mocktail from pomegranates, you will forget alcoholic beverages. It is full of flavor and looks terrific. It can be one of your serving drinks as well. Stand out in your ambiance skills by serving this drink to your guests and friends.
Non-Alcoholic Tropical Fizz
Tinned fruit can make the best beverage for you in this heated season. Kiwi, strawberries, and pineapples will make you forget alcohol. Use a tropical fruit juice as a base or get help from a juicer. You can add mangoes, passion, fruits, and lychees as well.
Elderflower Sparkle
Home-made elderflower cordials can be used to prepare a delicious quencher. Blend the cordial with fresh apple juice, some mint, and water. You can also use soda water to give it a punch of flavor. If you don't like elderflower cordial, other types of cordials can be used. Try swapping mint with rosemary and enjoy the chiller in the summer heat.
Home-Made Lemonade 
Lemonade is perhaps the best non-alcoholic beverage. Everyone loves lemonade. Shop-bought lemonades are sometimes not fresh and have high sugar levels in such drinks can be extremely unhealthy if consumed in high amounts. The summer season often indulges people in buying ready-made drinks and beverages to quench their thirst. You can prepare a delicious glass of lemonade at home and relive your childhood memories.
Fruit Smoothies
Fruit smoothies are a fantastic source for vitamins and fiber. If you feel dehydrated and show vitamin-deficiency signs, this drink is best for your health this summer. Use your favorite fruits and add the best ingredients. For additional fiber content, you can add flax seeds to your smoothies. Increase your vitamin intake and whizz up a fruit-based smoothie. You can also add peanut butter and spices. Use apple, coconut water, spinach, and some flax seeds to create a perfect smoothie.
Mulled Apple Juice
Mulled juices are unique non-alcoholic beverages that are prepared by heating the fruit juice with special mulled spices. These spices add flavor to the syrup and help your body feel relaxed. There is a wide range of mulled drinks that can be of help this summer season. However, mulled apple juice is the best. Add some lemon, spices, and sweetener to your juice and enjoy it. Using honey, a sugar substitute is a more healthy option.
Conclusion
Staying hydrated is the best way to combat the heat this summer. Drink plenty of water throughout the day. However, if you're looking for some deliciousness and flavor, non-alcoholic beverage and fruit punches are the best!