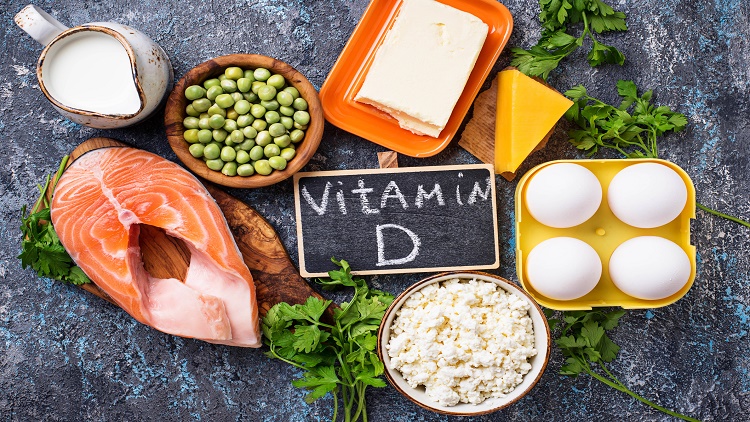 Vitamin D is one of the most essential vitamins that is required for the overall well being of our health.  It is a fat-soluble secosteroid that helps in the absorption of calcium, phosphate and magnesium in the human body. The best way to get this vitamin is through sunlight. Yes! You read that right. One should workout or sit outside for at least half an hour in the morning from 7 am to 9 am to get an adequate amount of vitamin D.
Food sources that are rich in vitamin D include:
Fishes like tuna, sardines and mackerel
Soy milk
Dairy products
Cereals
Orange juice
Egg yolks
Beef liver
If you are unable to have enough vitamin through food, then you can consider consuming vitamin D supplements. There are a lot of supplements available in the market and you can easily get them online from stores like HealthKart, Amazon, etc.  Some of the best vitamin D supplement brands include HealthKart, INLIFE, NOW, Purayati, Simply Nutra, HealthVit etc.
Benefits of vitamin D on your health:
Vitamin D consumption helps in regulating the absorption of calcium, magnesium and phosphorus in the blood vessels.
There are a lot of vitamin D3 drops for babies like California Gold nutrition, Kidrich drops, etc, which help in regulating the calcium levels in babies and toddlers for maintaining strong bones. D vitamin-rich food and supplements are also great for maintaining healthy bones and teeth in adults. Since it helps in making your bones stronger it is also helpful in preventing the risks of fractures among adults. It is good for preventing osteoporosis.
Vitamin D tablets are great for improving your immune system and increasing your resistance against some diseases.
Multivitamin supplements that contain both D and K helps in maintaining excellent cardiovascular support. This vitamin also helps in preventing the deposition of calcium in arteries thus prevents heart risks.
Consumption of vitamin supplements that contain good amounts of vitamin D is also beneficial for producing gut bacteria, which helps in the easy breakdown of food items that we consume and thereby helps in digestion and energy production.
Vitamin D also helps in regulating the insulin level of your body
It is also known to boost your mood and keep you stress-free
Vitamin D can also help in improving your lung function
How much vitamin D is required for your body?
As per doctors and researchers, one requires at least about 800 to 1000 IU  of vitamin D every day. For those who are above 65 years of age can require more than even 1000 IU of this vitamin source. However, we always recommend everyone to consult a doctor before starting any kind of medication or supplementation on their own.
Conclusion: We hope we were able to make you understand why your body needs ample amounts of vitamin D. Try to include vitamins and minerals more through your diet and always remember not to exceed the dosages that are mentioned by the brand or as advised by your doctor.